Sargeant 'Ripper' Jackson has been announced by Games Workshop. However this Catachan Jungle fighter will only be available for 5 days through their made to order service.
The feroicious Catachan fighters have such an outstanding reputation that even the destruction of their home world cannot stop new models being released. Perfectly at home fighting in some of the most dangerous and demanding war zones in the galaxy (after all, they're usually nothing compared to home), those who survive to attain veteran designation are some of the most competent soldiers to be found – veteran sergeants even more so. Some of them have risen to almost legendary status, as is the case with Sergeant 'Ripper' Jackson.
If you are looking to add to a Catachan force then Sargeant Jackson is no slouch. Just looking at her base attests to her martial skills. Standing astride her latest xeonos kill. Holding a mighty bolt gun and a chainsword slung across her back, Jackson is ready to take on all comers.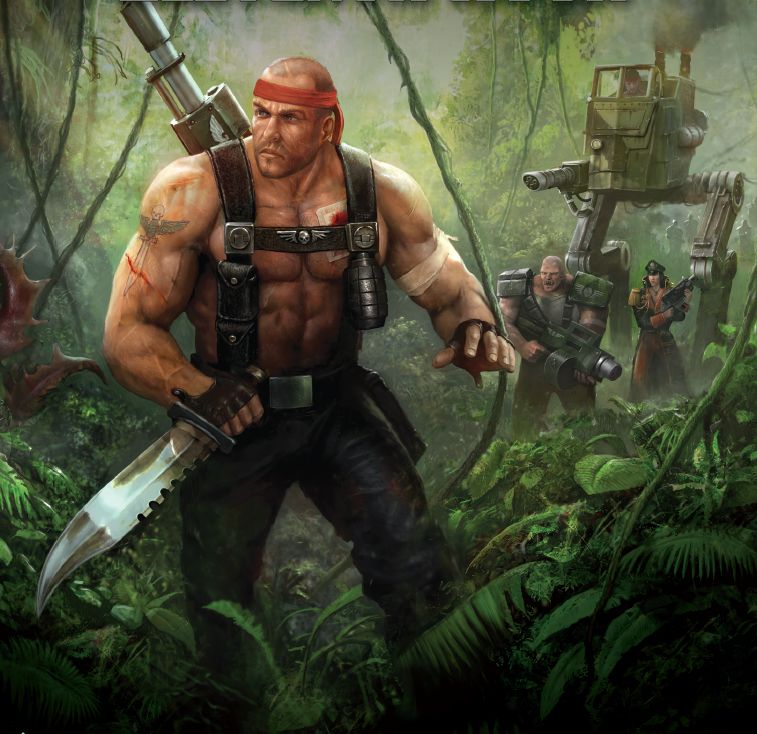 Sergeant 'Ripper' Jackson is a detailed plastic model with 14 components, and is supplied with a Citadel 32mm Round base. The assembly guide includes a datasheet for an Astra Militarum Veteran Sergeant armed with Ripper's weapons.
If you want to order you are going to have to hurry as the made to order window for Sargeant 'Ripper' Jackson is only five days long and the count down is already on.